2012
FUNTRAK

PicNik

And a good time was had by all!

Valley Rail Sights 2012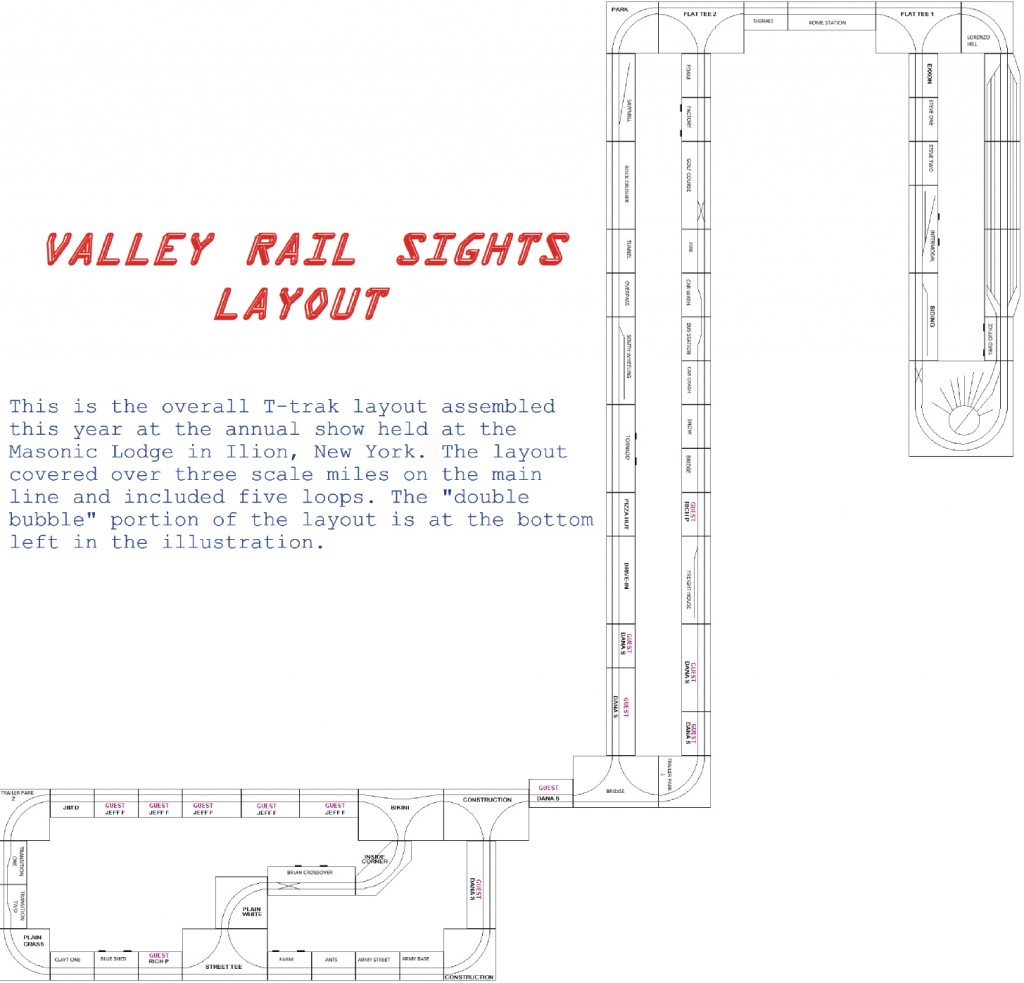 This year's layout covered over three scale miles on the main line and included five loops. The "double bubble" is at the bottom left of the diagram.
FUNTRAK's annual "Valley Rail Sights" show proved to be a rousing success. Attendance was up, manufacturers were available, food was plentiful, and trains of all sizes were up and running. See all the fun we had, below.

Rail Run 2012
FUNTRAK members Brian, Lorenzo, etc had a great time in Springfield at Rail Run 2012. See our photos below.